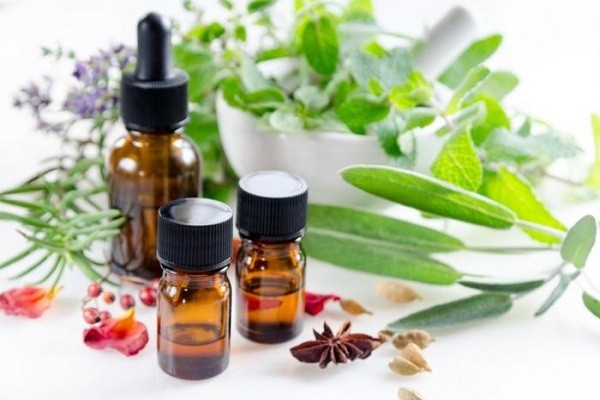 Men usually stay away from things like essential oils and don't abruptly jump on this trend train. But that doesn't mean they wouldn't ever try and fall in love with these pristine items. Alongside endless uses, there are an array of scents that appeal to men. You sure must have read about the best blends for many reasons, with many of them can be used for men as well. But, in this blog, we are going to talk about one that is meant for male users.
You can start with personal care recipes, which is a great way to get familiar with essential oils. Since this species is attracted to a nice smell and well-groomed look, they will love to have it in their showering to shaving, cleansing, and moisturizing products. Basically, it is a companion every one of you would love to have for your grooming routine. It is a great way to avoid harsh chemicals with floral, sweet, rich, and rugged aromas that you enjoy.
These naturally distilled essential oils are selected for their distinctive aromas, skin-soothing properties, and ability to improve your overall health. Some of the best essences include basil, copaiba, pine, vetiver, shutran, cypress, northern lights black spruce, valor, hinoki, eucalyptus, sacred mountains, marjoram, black pepper, sandalwood, cedarwood, patchouli, and frankincense.
Now, let's dive into the oily lifestyle of men with some of the best Young Living essential oils recipes for men.
Homemade Conditioning Beard Oil
Men who don't want their beards to be wiry and unruly search for products that can keep their facial hair in place and attractive. This natural recipe uses ingredients like nourishing carriers and essential oils to pamper and promote a healthy, neat, and well-groomed beard. Simply add 30ml of fractionated coconut oil and three drops each of sandalwood and rosemary oil together in a tinted glass bottle. And use only five drops of this blend by rubbing between your palms and then rub it on all the beard hair and down to the skin as well.
Cologne
Once you use this naturally made cologne, you will never use that store-bought cologne again. You can easily recreate a masculine, brawny smell with essential oils at home. All you need to do is combine 30ml of hemp oil and two drops each of peppermint, pine, and ginger oils in a glass bottle. This blend smells fresh and minty, a bit woodsy, and has a sweet bite. Moreover, when applied to the skin, it offers a nice icy-hot sensation.
Natural Aftershave
Shaves can be harsh, but a homemade aftershave made with essential oils can leave your skin smoother, tighter, and healthier. Plus, the scent will be masculine enough to empower you without being overpowering. So, use such aftershaves once you are done removing that facial hair to soothe and refresh your skin.
Body Wash
Body wash or soaps for men have a scent that is invigorating and refreshing. And essential oils add a rich and aromatherapy agent in your warm bath or shower for a relaxing experience. Take 1 tsp of vitamin E oil and ten drops each of lemongrass and tea tree oils and mix them together. Then, blend this mix with a molten soap base to give it a soapy texture. Its lemony and fresh fragrance is perfect for guys who aren't fond of too many scents yet love a mild essence to calm their spirit.
Muscle Rub Cream
Men often experience tired and achy muscles, whether it is because of fitness or working outside. They can keep a mix of ½ cup of coconut oil, 30 drops of Panaway blend, and ten drops of Copaiba essential oil ready in a 4 oz glass jar. And rub on the affected area whenever needed.
Once you start using these essential oil recipes in your daily life, you will only move ahead to try more such products. But, you need to buy pure-grade and quality oils for better results.